[ad_1]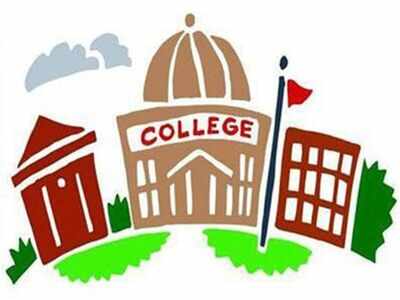 Representative image
CHENNAI: Colleges in the city are putting up an extra layer of security in online portals, informing students in advance about admissions before releasing them in public and warning students not to fall prey to brokers.
Most institutions say they will reject applications if the involvement of a third party for admission by money and donation is found.
Colleges have given contact numbers in applications asking students to alert management if they are contacted by middlemen. Many touts posing as consultants take out advertisements promising admissions in top colleges.
In many colleges, a close watch is maintained at the gates to prevent touts from cheating desperate parents.
Loyola College has asked the members of its online team to provide an additional layer of security to make the admission portal safe from hacking. "We have updated our firewall and tested with ethical hackers to make sure all student data is safe. We have also introduced one time password (OTP) to register applications to prevent any middlemen exploiting the students," said principal Thomas Amirtham.
Details of students who filled their own applications were accessed by some brokers. "So, we fear they will try to hack our admission portal to have simultaneous access to information they can use to exploit parents and students," he added.
Since the entire admission process is online, touts are taking advantage of publication of admission lists online. "This year, candidates who have secured admissions will be informed a day before the list is made public," said M G Ragunathan, principal of Guru Nanak College in Velachery.
"A few applicants alerted us that a person was demanding ?10,000 for getting them admission in our college. We immediately called that number and warned her that if she tried again, the college will file a police complaint," he added.
An advertisement mentioning the top four colleges is doing the rounds. "After seeing the advertisement, I alerted all the four principals about it. Once the admission process starts, more such ads will surface. There are no middlemen involved in the admission process. It is a direct process involving only college and students. If people come forward and complain, we will file a police complaint," said Lilian Jasper, principal of Women's Christian College.
Madras Christian College in Tambaram suspended two admissions last year after it was found out that they were secured through a third party. "The college does not accept donations for admission.
If anyone promises admission on payment of donation in cash or kind, it must be brought to the notice of the principal immediately. If not, it will lead to cancellation of admission," said principal Paul Wilson.
FacebookTwitterLinkedinEMail
[ad_2]

Read More:Colleges in Chennai step up admission security to thwart brokers | Chennai News – Times